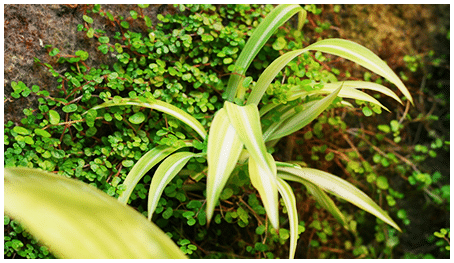 A garden in the office
Plants are playing an increasingly important role in the work place. According to recent studies, the quality of the working environment is key to staff well-being, and as a result improves productivity.
Although a green installation requires method and expertise, it is still an excellent investment. There are many, sustainable benefits.
Our solution is comprehensive. Through our structured and reliable and approach, Neogarden brings a green wall into your office, contributing to employee wellbeing.
The work place becomes a more attractive, welcoming and pleasant environment, with nature at the heart of where performance is paramoun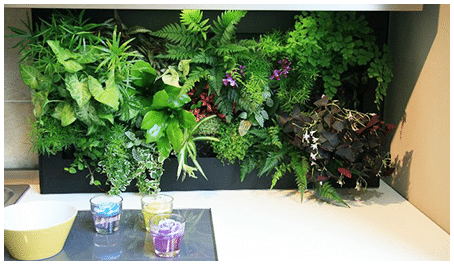 Bringing nature into your surroundings
When overcome by noise and stress In the middle of the city, who hasn't dreamt of a quiet, peaceful garden corner in which to recharge, away from the urban thrum?
Neogarden is offering you a magic solution. Our garden is vertical; always there, always in reach. It blends in perfectly in all offices and residential décors and gives a new perspective to interior design.
Draw from nature's gifts with a throng of foliage plants purifying the air you breath throughout the day.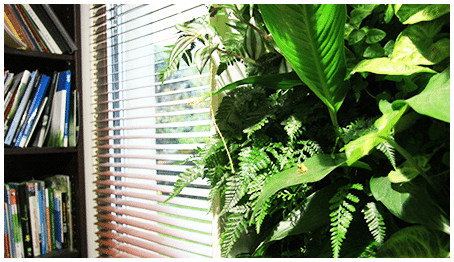 Practical, useful and accessible
Our primary aim is to satisfy all your expectations and establish a long-lasting, harmonious relationship with you.
For this reason, we have simplified the green wall process as far as possible. Neogarden takes end-to-end responsibility from design to maintenance,
And because nature adapts to anything, Neogarden offers you several ways to go about your green wall. We offer two ready-to-install modules on our website for you to customise and order.
Yet, if your project is more atypical or personal, we would be delighted to discuss a bespoke green wall with you.